Why, God, why cannot I not seem to finish these socks?! Please, God - give me strength to finish.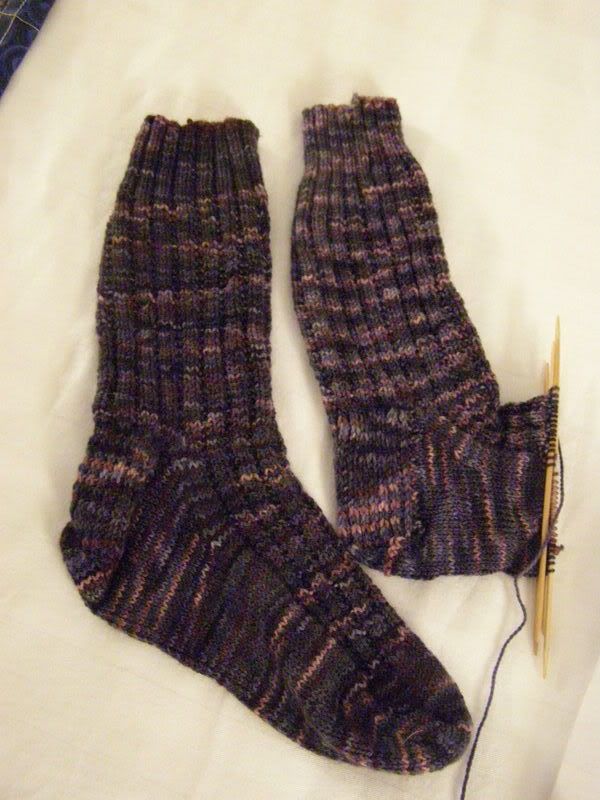 It has been a good week as I have been surrounded by good people this week. Work is going well now and my life is back to normal. Isn't it funny how one small thing in your life can completely knock it off balance?! I tell you - my faith and prayer have come through with this whole work thing. I've prayed so hard and the praying worked...that whole mustard seed story in the bible...I used to have a pin with a mustard seed when I was little to remind me. It's funny how we get older and forget those simple things and sometimes get to a point where we question our faith...
Just got to get on track with knitting!!! Have you ever wanted to knit SO much and you had so many projects on the needles and in your head that it just bogged all of your knitting down altogether?!
On the needles: 3 pairs of socks, a baby blanket, fingerless mittens (for next winter), a felted purse, and a scarf....ew - and a partridge in a pear tree...I used to think that song said bear tree...what's a bear tree?!