This weekend was pretty uneventful, by choice. Being in Augusta has managed to make work life happy, but home life lonely, so we just wanted to hang out.
We took my car yesterday to have the stereo replaced since it was faulty, grabbed lunch at Panera and then grabbed a quick movie to kill time waiting for my car. We watched Hitman, which was entertaining, but not an Oscar winning movie!
Today, we got up, baked some mini muffins (this was Brad's idea as he excitedly brought the mini muffin pan to the shopping cart a few weeks ago) and just hunkered down for some lounging. By noon, I had a small case of cabin fever and as we pondered dinner, realized we needed some fixins for our Turkey Burger meal we had planned.
Once we got to the grocery store, I thought it would be fun to grab a cookie magazine and bake some cookies. And thus, Christmas Cookie Fest 2007 began. Brad picked out the two types of cookies that he wanted to bake and we were off through the aisles yelling out ingredients that we needed. Other shoppers were smiling and helping us find the baking soda, the unsweetened chocolate and other ingredients as I'm sure we looked like the novice bakers that we are!!
When we got home, we started right away. We bought Betty Crocker's Holiday Cookies magazine and decided to make Fiesta Fudge Cookies and Confetti Chocolate-Oatmeal Cookies.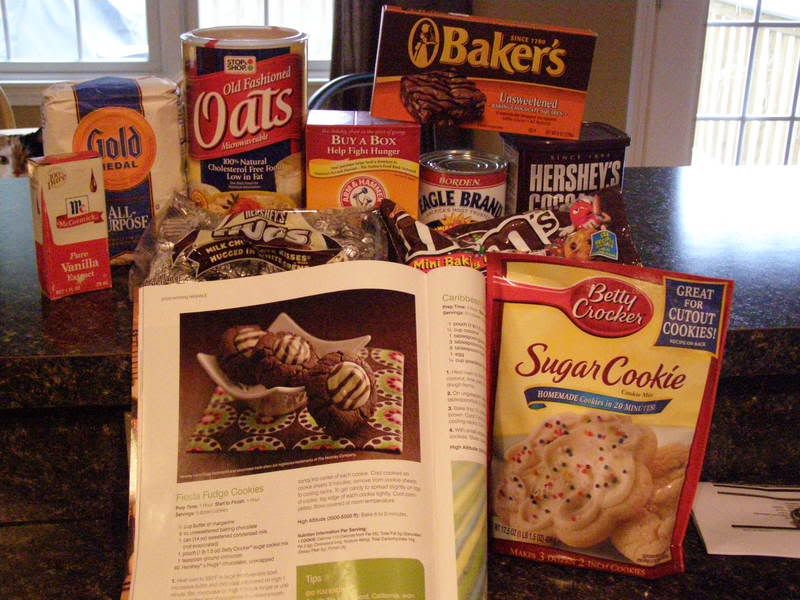 We had fun baking these cookies and have decided that beginning this year...this is something we are going to do every year gonig forward. It was a lot of fun and for our first attempt, the cookies looked pretty damn close to the pictures!!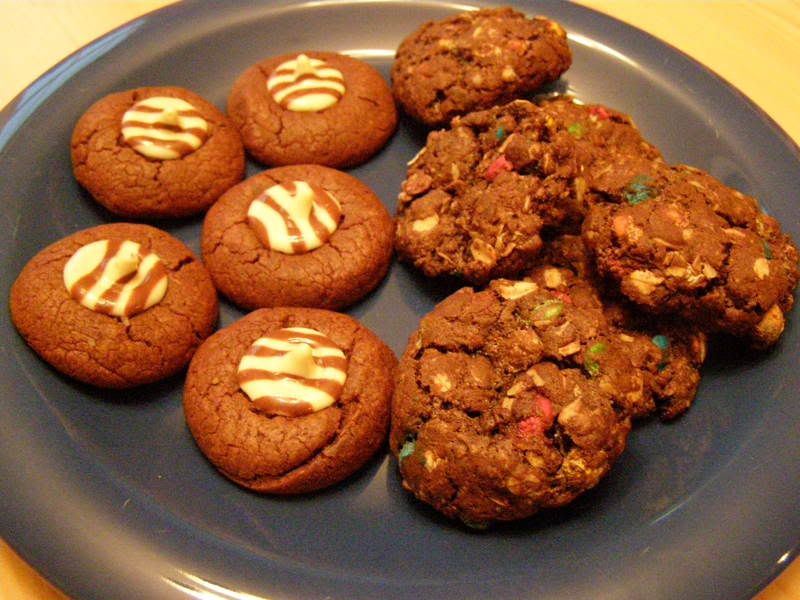 I posted the recipe on my Myspace private blog, so if you'd like them, shoot me a note and I can email them to you, or sign up for a myspace account and look me up!
We had a lot of fun baking these. I told Brad, first it starts out with mini muffins, then we move on to homemade cookies. Next will be the cakes and we'll end up having our own dessert place!